About
Washington State Wine: Our Story
The Story Behind Washington's Wine
Drink Washington State was formed in 2014. 
Our mission is to bring you wines that represent the different AVA's (American Viticulture Areas) in our great state of Washington. We focus on blends within those AVA's.  The wines are ready to drink upon release and feature colorful labels meant to not only catch your attention but to say 'dont be afraid to drink me.' These are not only great wines, but at a great price.
Eternal Wines (Our sister company) is making small lots of quality terrior driven Washington Wines. Their focus is on Rhone Varietals and single vineyard wines.  Native fermentation, extended maceration, and non-intrusive wine-making techniques. Eternal wines only uses hand harvested fruit from premium vineyards.
Drink Washington State and Eternal Wines tasting room is located at 9 S. 1st Ave, in downtown Walla Walla, WA.  Our winery and tasting room is located at 602 Piper Ave, Walla Walla WA. Established in 2014 by owner and winemaker Brad Binko. He grew up in Buffalo, NY and spent time at Northeastern University, University at Buffalo, and the WWCC Enology and Viticulture program which he is a graduate of.  Brad Binko is a certified sommelier and ran fine dining wine programs in Charleston, SC before moving to Walla Walla to follow his dreams of making wine. As a sommelier he has tasted around the Washington AVAs and found certain areas that express the place and varietals to the fullest.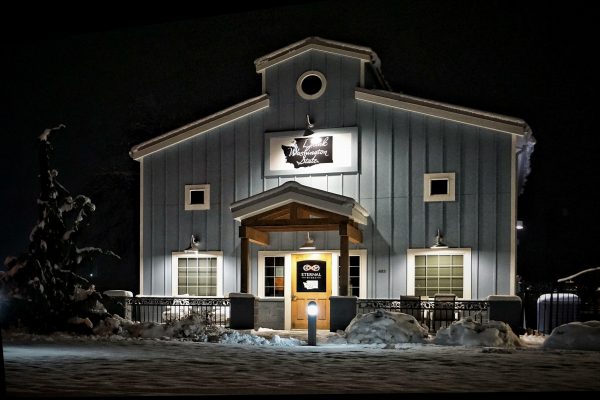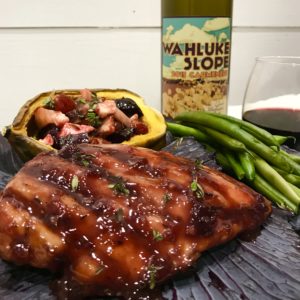 Our Carmenere pairs well with grilled meats!
Picasso is the winery dog.  He loves chasing birds, cats, gophers, and pretty much anything else in the vineyard.  If the vineyard isn't Picasso approved we don't want it. We have grown to include Chloe as well. They together love running and enjoying the beautiful Walla Walla life.