"WASHINGTON WINES NEXT GENERATION"
– SEATTLE TIME -OCT. 2016
"1 of 5 Washington wineries to watch"
SIP Northwest- Aug 2017
Walla Walla's Finest
.
Drink Washington State was formed in 2014.  Our mission is to bring you wines that represent the different AVA's (American Viticulture Areas) in our great state of Washington. We focus on blends within those AVA's.  The wines are ready to drink upon release and feature colorful labels meant to not only catch your attention but to say 'dont be afraid to drink me.' These are not only great wines, but at a great price.
Enjoy the Wine Tasting Experience
Drink Washington State is open for private events! Book a private wine tasting here.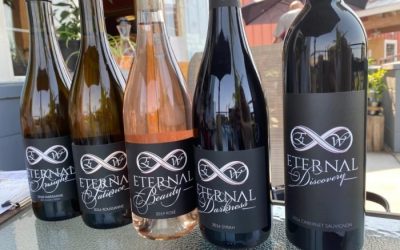 A big thank you to Jessica Wick for her recent visit to our winery! USA Today voted...
Address
602 Piper Ave,
Walla Walla WA.
Mail
info@eternalwine.com